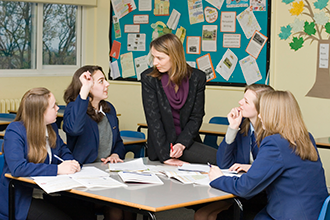 Effective, high quality education, pupil and professional support services are a key factor in raising standards and improving outcomes for all learners.
We are committed to working in partnership with schools and settings to develop services that are tailored to school needs. Our services are designed to have a direct impact on learning, teaching, leadership and management. As a provider of services, we listen and respond to your feedback to ensure a high quality of service provision and customer satisfaction.
Integra Schools can support you with your school improvement agenda through a wide range of Education Services. For challenge and support for leadership and the curriculum we can provide you with School Improvement Membership and separately a Governor Development Service. Both of these have a significant element of professional development included as part of the service or as a preferential rate to access the CPD of your choice through our online booking system. This is also the place where you will find our comprehensive support packages for Newly Qualified Teachers.
If you want to improve school attendance then the Education Welfare Service offers a range of support packages at different levels to suit your needs. They can provide you with advice, early intervention strategies, strategic guidance as well as review of school systems and policies. Most significantly they are able to carry out casework, home visits as well as support you with the Local Authority statutory attendance procedures.
If promoting British values, challenging stereotypes and providing access and inclusion for minority groups is a focus for you, then the Ethnic Minority Traveller Achievement service can support you with this, again at different levels to suit your needs.
Integra Schools is also the home of the Music Hub who, in partnership with leading professional organisations, offer you a wealth of inspirational music-making activities for children and young people throughout South Gloucestershire and beyond.
We also broker the highly valued and confidential Support for Headteachers service, provided by the Primary Headteachers' Executive that ensures the personal well-being of headteachers is taken care of.