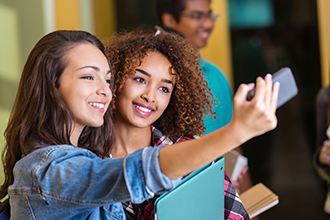 We provide a service package that includes a range of technical, infrastructure and consultancy elements to improve all aspects of online safety. This ensures that you are doing the best you can to protect staff, pupils and your organisation from online safety risks. We work with you to carry out a full audit of online safety provision and make recommendations about how to improve your provision. As part of the service we include an online safety briefing for a chosen target audience on the same afternoon as the audit is carried out.
Visit our online safety guidance page which includes a link to our primary online safety scheme of work.
We provide the BOOST service from South West Grid for Learning at a cost saving. This includes an alert if your school is mentioned online, training resources about online safety, online reporting process and an incident response tool with resources to lead you through any incidents.
BOOST also includes resources that you can use to train staff.
We provide a afternoon consultation visit which can be used as an audit to analyse your current online safety provision and make recommendations for actions to improve your safeguarding provision.
As part of the consultation visit we can provide a briefing to governors, staff or parents briefing to update them on the latest issues.
Additional training/time or briefing sessions can be purchased separately or commuted from curriculum support days if required.
Our team are part of the online safety sub-group of the Local Safeguarding Children's Board and fully understand the local and regional issues.
We have a team that combines technical expertise with policy, teaching and Ofsted expertise so that you can be confident that the advice and technical solution is both relevant and current.
Our Teaching and Learning Advisers are qualified e-safety mark assessors.
We also have staff who have been trained by CEOP. We know the online safety issues facing schools and what needs to be put in place to reduce these.
We understand the statutory curriculum requirements for computing, the resources you need to teach this and what needs to be included to ensure young people know how to keep safe and make safe choices when online.
Our service pulls together a menu of essential support items at a cost saving for your school.
Our staff include Ofsted inspectors who have a thorough knowledge of the safeguarding requirements and online safety briefings inspectors take account of.
Our technical staff understand your data storage requirements and how to reduce risks.
A subscription to this service will ensure that:
you have in place a managed system for monitoring internet usage, suitable internet filtering and procedures for reporting e-safety issues
you have had your e-safety provision rigorously audited and know what actions to take to improve
your school community has access to e-safety education/advice.