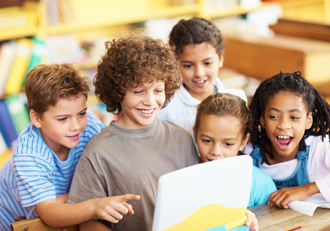 Integra Schools' IT team specialises in helping you to develop use of technology to enhance learning and leadership. We combine our technical expertise from our IT team with educational expertise from our school support team to create a range of services tailored to meet your needs.
We provide an online platform designed to meet your school learning and leadership requirements. Our staff, governor, learner and partnership secure areas have communication tools and document and media storage. You can choose to use all or part of our secure online elements to create a safe environment for online communication and collaboration. This can be within your own school or to support partnership working with other schools. We can also provide a bespoke school website service.
Our online safety package includes a range of technical and consultancy elements to improve all aspects of online safety. We offer the BOOST online safety toolkit from South West Grid for Learning alongside in school support. This helps you to ensure that you are doing the best you can to protect staff, pupils and your organisation from online safety risks.
Also see our information technology and information management page for core IT services that we provide.